What is included in Inventory Manager?
Inventory levels for raw materials, formulas (bulk & filled) and packaging entered in an associated FORMULATOR database.
Optionally process records by raw material lot (entered manually in Quality Manager), formulas by batched product, or by batch ticket lot number, includes lot recording data archive.
Inventory count entered manually for raw materials, package components or purchased or transferred products.
FORMULATOR batch ticket management console: relieves raw material / intermediates / packaging components, using Quality Manager adjustments or stock batch ticket output. Posts finished formulas and packaged formulas to inventory.
Materials inventory is relieved manually, or with optional ODBC transaction interface (INTEGRATOR).
Inventory status report on demand, with current value based on FORMULATOR raw material or formula raw material cost (less loss and yield values). Package materials from Bills of Materials costing.
Physical inventory count management console: sheet output, control, and count input functions to control inventory actual amounts vs system inventory amount.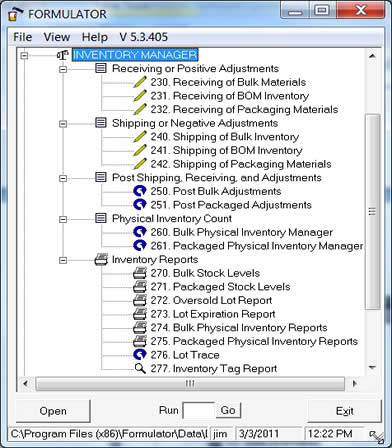 Inventory Main Menu
Why Consider Inventory Manager?
Documents and archives inventories, help control stock in the Lab and in the warehouse.
Identifies lots used for test and production batch runs.
Provides the data to identify lots uses in samples and batch output.
Fully ANSI SQL compatible ODBC data connectivity allows data sharing as you build your inventory database.
Integrates with FORMULATOR Cost Analysis Bills of Materials packaging items.
Integrates with Material Planning Production Manager, identifies short materials, identifies batches and packaging tickets effected.
Flows inventory from receipt of raw materials to batches to packaging to shipments.
Traces lots from receipt of raw materials to all batches where used to all finished goods filled to shipping reference.
Identifies location by lot, status, shelf life, cost by lot by all associated transactions.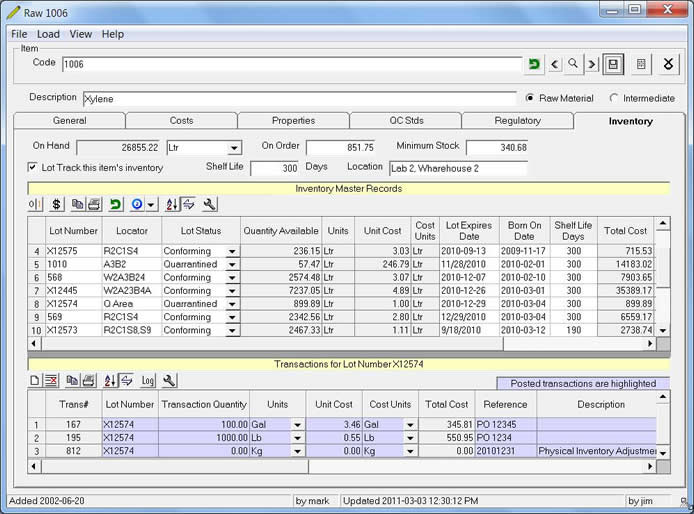 Raw Materials Inventory Records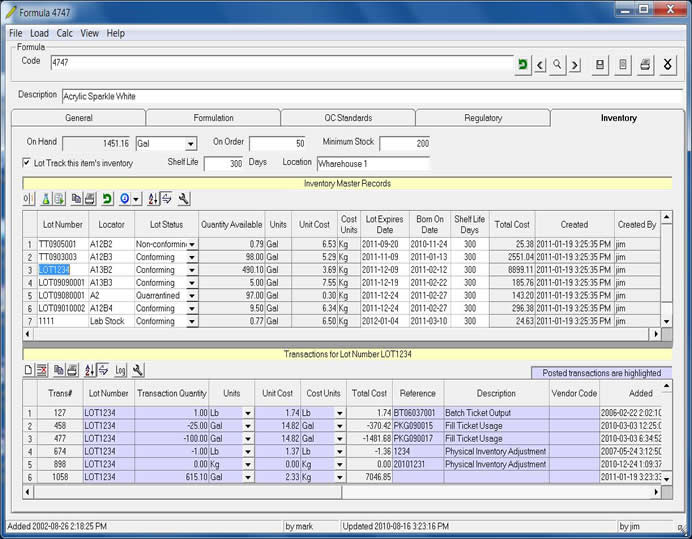 Bulk Formula Inventory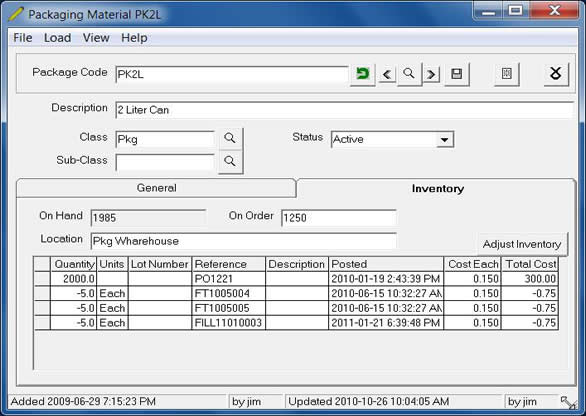 Packaging Component Inventory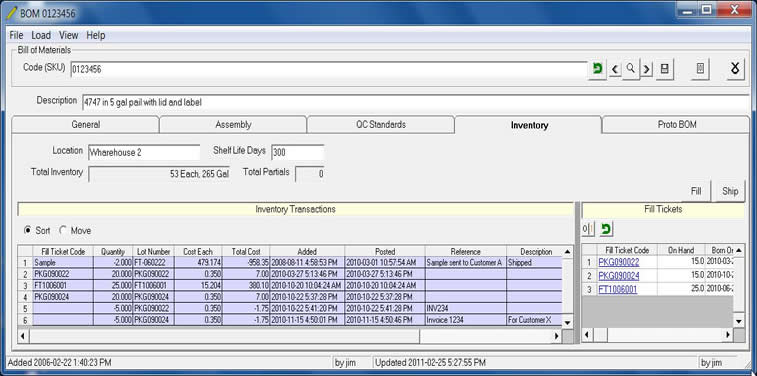 Finished Goods Inventory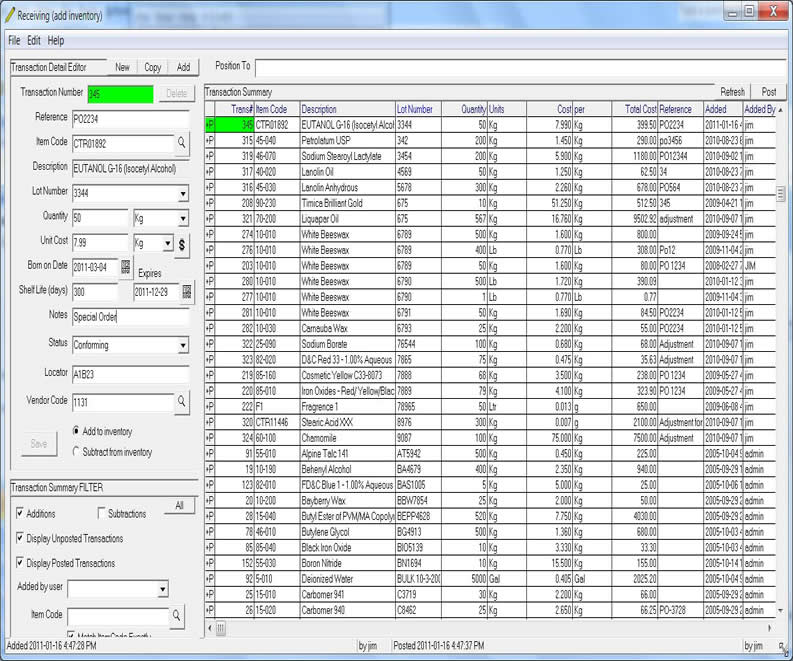 Inventory Manager Data Entry